Nice and easy to configure and setup jQuery datepicker I use in my ASP.NET applications.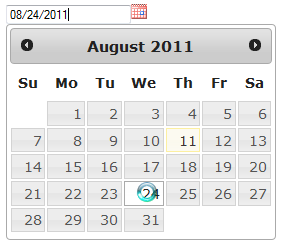 All needed files can be downloaded from here. Once you access this page, if you would like to download only "Datepicker" files, deselect all and then select only datepicker and then click download.
Full demo and other datepicker templates can be seen here.